About us
---
Petromat Holland B.V. is an internationally focused company, specialized in sourcing and supplying new surplus, refurbished and used equipment for the oil, gas and geothermal industries. The company was established by Mr. Theo J.J. van der Kolk.
Petromat Holland B.V. is located in Drenthe, the tradional heartland of Holland's oil industry.
Expertise and knowledge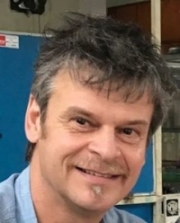 The company combines the expertise and knowledge of its staff who
have worked in the oil and gas industry for many years. The company offers a variety of options for clients that range from outright purchase of new equipment to purchase and reconditioning of
second-hand equipment at their workshop facilities through to a full
service operation where the company can lease equipment to clients and provide specialist personnel to operate oil drilling equipment.